DUO - FAQ
DUO is a two-step log-in authenticator that helps keep your University accounts secure and safe.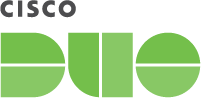 What is two-step authentication?
Two-step authentication is a process that requires two things to log in:
Your username and password.
A numerical code.

How does it protect my account?
DUO generates a temporary, numerical code that is unique for your personal account. In order to log-in, not only do you need your username and password, but you will also need the numerical code that DUO generates. These codes change after a short time interval and can only be obtained from DUO activated, physical devices. Therefore, along with your username and password, you will also need access to this physical device to log-in. This will make your account more secure against online attacks and phishing.
What physical devices can I use?
IPhone, Android, or Windows phones (smartphone app)

SMS/Text (non smartphones)
Unveristy Provided FOB (obtained at the Eagle Help Desk for Staff)
How do I enroll into DUO?
Please see this KB article on
DUO Enrollment
.
How do I add another device to my DUO enrolled account?
Please see this KB article on
DUO Device Management
.